This baton twirler has been twirling for 2 years and has just learned a Two Spin. What a great feeling to master baton tricks that you have been working on! It is a terrific idea to record your baton twirling moves on video and keep track of your progress.
What twirling tricks have you learned recently?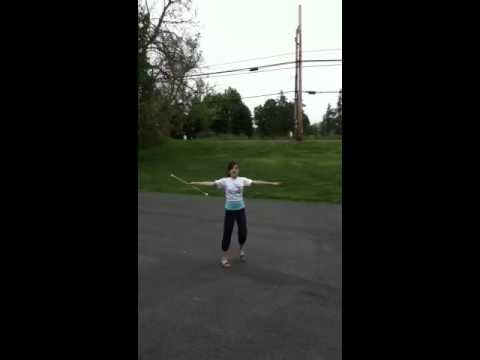 Thank you to Gwenfan4life10 for sharing this YouTube video.